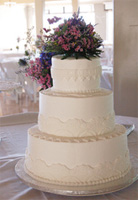 From the planning, rehearsals, the ceremony and the celebration there are several places to be leading up to the big day. Having a chauffeur is an ideal way to streamline and simplify the adventure. Amy's Limousine is the only service you'll need to keep you and your family, friends, and guests taken care of in comfort and style.
Consider hiring Amy's wedding limo chauffeurs who understand the importance of your special wedding day. Let us handle the logistics of shuttling friends and family around the Puget Sound. Feel free to sit back and reflect on the loved one with whom you'll spend the rest of your life.
5 Star Ratings!
Great Reviews!
Connect on MyWedding!